Welcome to the ICOMOS Open Archive: EPrints on Cultural Heritage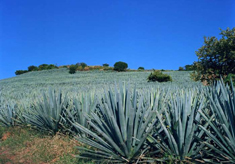 Agave landscape, Mexico
Welcome to the ICOMOS Open Archive: Eprints on Cultural Heritage, a global archive specialising in the conservation and restoration of monuments, sites and landscapes.
It is both the institutional archive of the scientific documentation produced by the International Council on Monuments and Sites (ICOMOS) and also a subject archive open to the entire international scientific community in the field of heritage conservation. Research institutes, organizations, universities and individual researchers involved in the conservation of cultural heritage and related fields, whether members of ICOMOS or not, are encouraged to make use of and contribute to this global Archive.
The ICOMOS Open Archive accepts peer reviewed scientific or technical documents, in all languages, on topics related to the field of conservation and restoration of monuments, sites and landscapes. The only requirement is that authors wishing to submit a document must register for an account.
Latest Additions
1.

Rodrigues, Angela R.

(2017) Ruína e patrimônio cultural no Brasil. PhD thesis, University of São Paulo. [Thesis]
2.

Lins, APMBC

(2015) As Ferrovias como Patrimônio Cultural Mundial: Os Estados-partes, a UNESCO e o Valor Universal Excepcional. "The Railways as a World Cultural Heritage: States Parties, UNESCO and the Outstanding Universal Value". PhD thesis, Federal University of Pernambuco - UFPE. [Thesis]
3.

Falser, Michael

(2001) The Bamiyan Buddhas, performative iconoclasm and the 'image' of heritage. In: The image of heritage. Changing perception, permanent responsibilities. ICOMOS Scientific Committee for the Theory and Philosophy of Conservation and Preservation, Florence, pp. 157-169. ISBN 978-88-596-0886-8 [Book Section]
4.

Falser, Michael

(2015) Theory-Scapes transkulturell. Zur Karriere des Begriffs der Authentizität in der globalen Denkmalpflege. Österreichische Zeitschrift für Kunst und Denkmalpflege, LXIX (1/2). pp. 33-40. [Article]
5.

Curtis, Roger

and

Kennedy, Amy

(2007) Damp: Causes and Solutions. Damp: Causes and Solutions . pp. 1-8. [Article]
This repository contains 1332 deposited items.
ICOMOS Open Archive: EPrints on Cultural Heritage supports OAI 2.0 with a base URL of http://openarchive.icomos.org/cgi/oai2